Side Curl Victorian Hairstyle
---
Items needed:
Q-Tip swabs
Fine tip pins
Good plastic wrap cut in 1"X2" rectangles
Doll
---
Insert a pin in one side of Q-tip, Separate hair section to curl.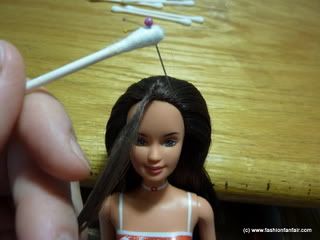 Push pin into head at top of separated hair.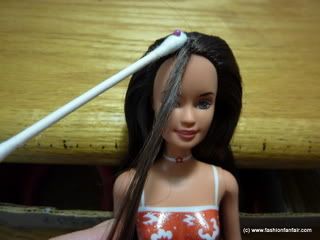 Wrap hair around Q-tip in spiral direction.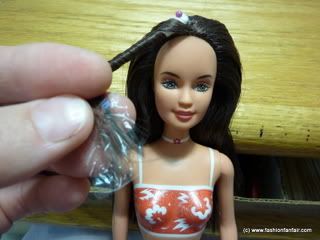 Sandwich hair ends with small plastic wrap rectangle.
Wrap end around base of Q-tip tightly.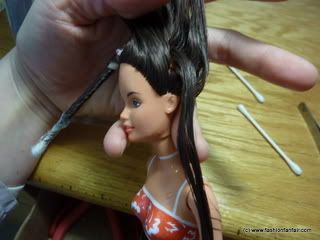 Separate out more strands as you prefer.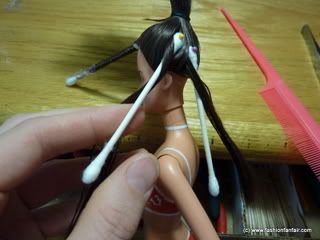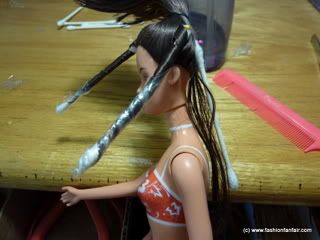 Wrap them the same as first.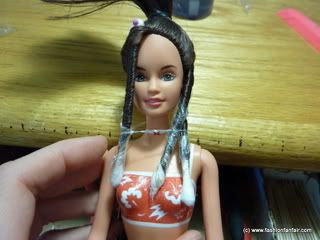 She is ready for her boil perm!!